FAS side channel pump for inlet mode

Side channel pump PN 25 for inlet mode/ flooded installation, type FAS, construction NZ, for stationary plants. Side channel pumps are particularly distinguished in applications with great discharge heads.
Horizontal, self-priming, transport of gas side channel pump in segmental type construction with open impellers as well as upstreamed centrifugal stage in combined system for achivement of favourable net positive suction heads (NPSH), direction of rotation to the left from drive to pump, suction pieces horizontal, pressure joint vertically upward. Flange conncetion according to DIN EN 1092-1, suction- and pressure casing made from spheroidal graphite iron GGG 40.3/ EN-GJS-400-18, steps made from GG 25 / EN-GJL-250.
Side channel pump set/ unit consisting of:
Pump with Ex three-phase-motor 230/400 V, from 3,6 kW 400/690 V, 50 Hz, ignition protection type: Ex II 2G Ex e II T1-3 Gb, speed: 1500 min-1, completely constructed on base plate made from steel, ready for connection for installation, primed and lacquered.
Further motor options on request.
Documentation: EU declaration of conformity in accordance with machinery directive and ATEX directive
Operation: A = pump with free shaft end and single acting mechanical seal, without further supplies
Operation: B = pump set/unit with Ex motor, pumo with single acting mechanical seal, with coupling and coupling protection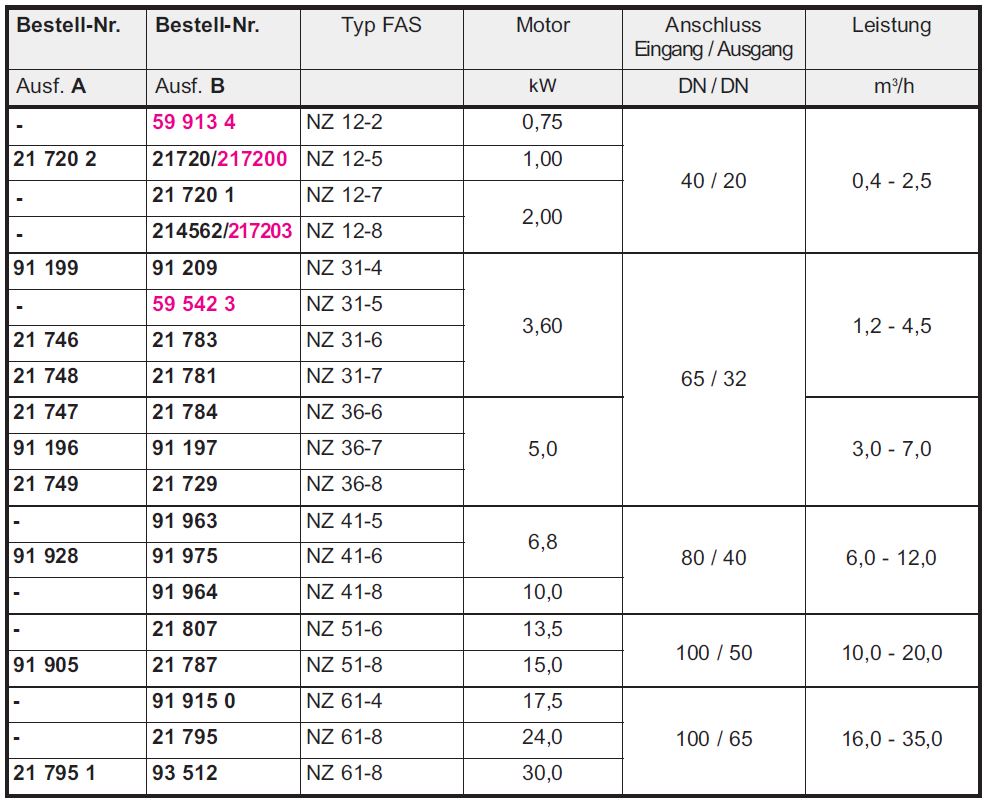 The indicated engine power can be adapted according to the special pump application. Please enquire.
Flow controll as dry-run protection of the pump
Overflow valve for adjustment of the pump pressure